Next Auction
Wednesday ... February 20th, 5:30 PM
Listing Below
Furniture
(sells @ 7:00 PM )
Bedroom Set ... Dresser w/ Mirror, Chest, 2 Night Stands (pine), 2 Single Chest of Drawers, Curved Front Curio Cabinet, Lighted Display Cabinet, 2 Drawer File Cabinet, Bed Frames, Full Bed w/ Frame, End tables, Glass Top Kitchen Table w/ 4 Chairs, 4 Chrome Leg Chairs, Stool, Vintage Ash Tray Stand, 2 Bar Stools, Lamps, 2 Flat Screen TV's, Bakers Rack ...
Primitive & Collectibles
1928 Ia. License Plate, Weather Vane Arrows, Finials, Wooden Tote, Tea Kettles, Crocks, Tins, Single Trees, Rail Road Lamps, Lionel Train Signs, Vintage Train Photos and Prints ( Framed), Guardian Ware, Vaseline Glass, Cobalt Blue glass, Burgemeister & Old Tavern Ash Trays, Hamm's Aluminum Beer Keg Dispenser, Budweiser Neon Light, Miller Time Pool Light, Lite Beer Hanging Light, Old Milwaukee Bar Sign, Busch Racing Clock, Beer Steins, Coasters, Pitchers, Glasses, Comic Books to include/ Gene Autry, Red Ryder, Gunsmoke, Lone Ranger, Tonto, MacBeth, David Copperfield, I Love Lucy, and more...,
Antique Trucks & Toy Collectibles
Vintage Refurbished Pre 1940 Tonka Trucks, Haulers, Track Hoe Shovel, Cast Iron Team & Wagon, 1960 Model B-61 Mack Dump Truck, 50 Anniversary Tonka Dump Truck, 1918 Ford Tractor Trailer, Model T 1913 Banks, 1946 Dodge Power Wagon, 1947 Dodge Canopy Delivery Truck, 1919 GMC Tanker Truck, 1940 Ford Pick up, 1927 Delivery Truck Bank, 1950 International Panel Van, 1951 GMC Panel Van, Prairie Farms Mild Delivery Truck, Nintendo Mario Brothers Piggy Bank Truck, 1932 Vega Airplane Model, Classis Holland Motor Express Toy Truck Series : ( trucks #'s 2,3,4,5), Ertl Toys: Amoco Tanker, Diet Pepsi & Pepsi Trucks, Trolley Car, 1923 Pepsi Bank, Several Little Tonka Toys, Several Smaller Laing Toys, Tractor Trailer, Handmade Wooden Covered Bridge, and many more ...
Several BB Guns to include, Daisy Model 960 ( The Arkansas Can Opener ) Limited Edition 2010 One of 750 new in box, Pump, Cock and Air Pistol, Indian Artifacts ...
Case XX Double Sheath Knives, Dagger (marked Wilkinson London) Military Bayonet Knife w/ Sheath, Old File Hand Made Cleaver, Buck Fillet Knives, Several USA Pocket Knives, Pa. Trappers Assoc 60th Anniversary Trap,
Several Penny, Nickel, Dme, Quarter, Half Dollar Book Sets, Silver Dollars (1920's) Indian Head Pennies, Wheat Pennies, Proof Sets, Silver Certificates, Foreign Coins, Token and more ...
Room # 2
Tools, Furniture, Household, Beanie Babies,
Saddle Racks, and much more ...
********
Buildings on Site
Come see for yourself !
We are excited to be the areas newest dealer of
" Schrock's Portable Buildings "
These building are made to order,
coming in different materials, all colors, shapes, and sizes!
... Delivery and Finance available ...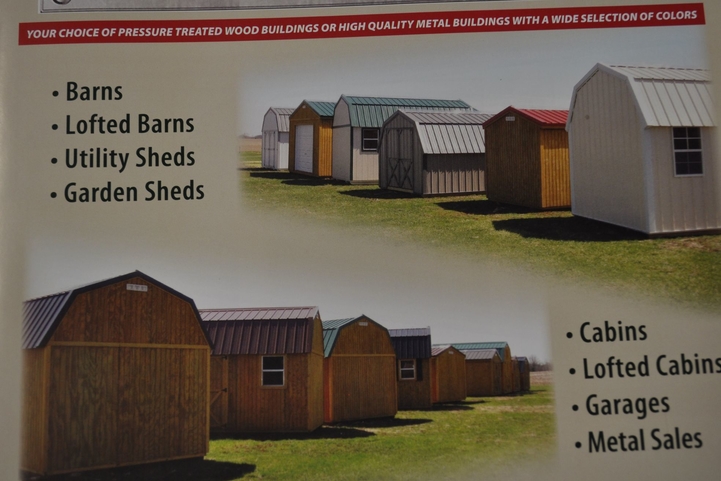 Contact us and place your order today
please sign our guestbook !
email:
or text :
319-795-1872
Bluegrass Auction Service
Ernie Paulson ... Auctioneer
217-256-3370 home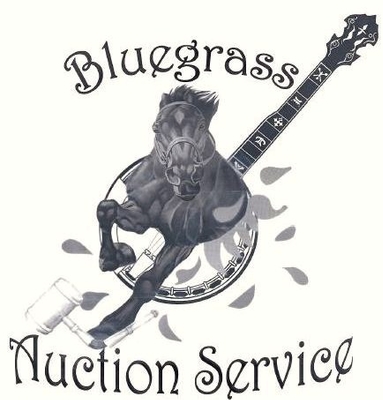 Not responsible for theft or accident, all announcements made sale date supersede listing.
We act only as agent . Guarantees between buyer and seller !