Contact us today for consignment information !
Wednesday Night Auctions
319-313-8499 office ... 319-795-1872 Cell ... 217-256-3370 Home
Next Auction
Wednesday , October 18th 5:30 PM
Listing Below
Chocolate Brown Lift Chair ( like new), Tan Lift Chair, Lazy Boy Recliner, Beige Sofa, Vintage Metal Patio Chairs, Antique Browning Radio / Record Player, School Bench, Metal Step Stools, 4 Roller Chairs, Drop Leaf Table, Walnut Smoke Stand, Microwave & Cart, Wood Shelving, 3 Swivel Bar Stools, 2 Metal Bar Stools, Quilt Rack, End Tables, 2 Tier Metal Rack on wheels, Assorted Kitchen Cabinets, Youth Chairs, Youth Rockers, Child Wicker Chairs, Doll Furniture, Antique Sewing Table, Wrought Iron Stand ....
Camel Back Trunk with Tray (nice), Vintage Stain Glass Window, Cast Iron Skillets, Enamel Ware, Comic Books ( 1960's), Vintage Pyrex Nesting Bowls, Vintage TupperWare, Pick Depression Stemware, Vaseline Glass, Primitive Shelves, Man O War Whiskey Decanter, Vintage Beaded Purse, Bakelight Sewing Kit, Sad Irons, Coca Cola Bottle ( Keokuk), Buddy L "Mack" Dump Truck, Roy Roger Book, Spitfire Cap Gun Rifle, John Deere & J I Case Advertising, Rail Road Galvanized Tank w/ Spicket, Crock ( Douglass Clay Co), Blue Ribbon Crock, Oil Lamps, Childs Tea Sets, Dolls Clothes, Jewelry & Vintage Eye Wear, Vintage Tins, Lead Sinkers, Radio Flyer Scooter, Doilies, Antique Wicker Baby Carriage, Haviland China Set, 1946 Buick Parts, Antique License Plates, Knives, Zippo Lighters & Display Case, Ducks Unlimited Spotting Scope ...
Tools Tools Tools
Craftsman Laser Trac Miter Saw and Stand, Air Pig, Metal Detector, Craftsman Buffer, Craftsman Air compressor, 4 Campbell Hausfeld Air Nailers , other Air Tools, Craftsman Belt Sander, Halogen Light on Stand, Stanley Jump Starter, Dewalt Industrial Radio, Clamps, Socket Sets, Craftsman Circular Saws, Pipe Wrenches, Screwdrivers, Pliers, Industrial Ready Heater 125 k BTU ( like New ), Stainless Steel Utility Sink, Camp Stove, Tents, Lanterns, several flats of wrenches , sockets, screwdrivers, Vise Grips, Pliers, electrical, screws and more ...
MORE TO COME
*****
We are excited to be the areas newest dealer of
" Schrock's Portable Buildings "
These building are made to order, coming in different materials, all colors, shapes, and sizes!
... Delivery and Finance available ...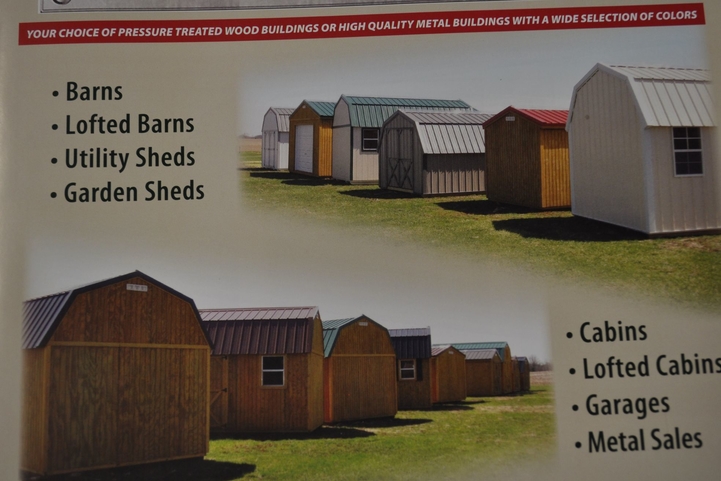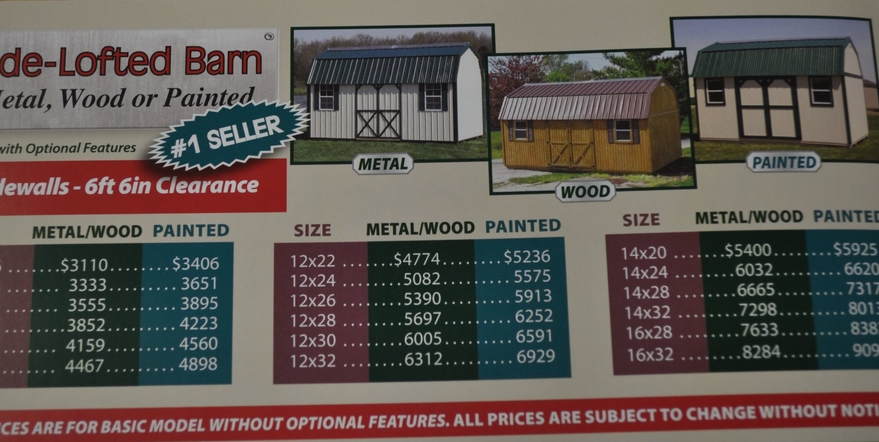 Contact us and place your order today
please sign our guestbook !
email:
or text :
319-795-1872
Bluegrass Auction Service
Ernie Paulson ... Auctioneer
217-256-3370 home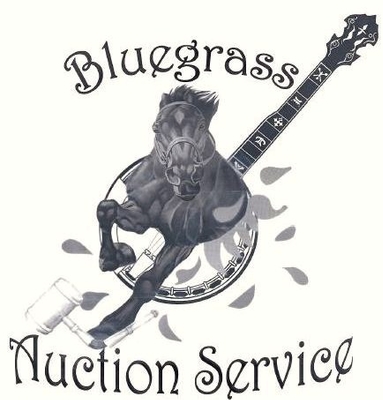 Not responsible for accident, all announcements made sale date supersede listing.
We act only as agent . Guarantees between buyer and seller !
Joy Kirkpatrick, sole proprietor
font: 11px/normal Tahoma
| | |
| --- | --- |
| row 1, cell 1 | row 1, cell 2 |
| row 2, cell 1 | |