Contact us today for consignment information !
Wednesday Night Auctions
319-313-8499 office ... 319-795-1872 Cell ... 217-256-3370 Home
***** Lawn & Garden Listing *****
2006 Honda Odyssey Van, 2004 Harley Davidson Superglide, 1977 Party Bus, 2001 PT Cruiser, 1997 Ford F 250 4X4, Antique Iron Wheel Seeder Wagon, Husqvarna Zero Turn Lawnmower, Craftsmen Riding Lawnmower, Craftsmen Push Mowers, Dixie Chopper Z-Turn Mower, Wheel Horse Riding Lawnmower, Cub Cadet 54" deck, John Deere Snowblower, Electric Power Washer, Many other Tillers, John Deere Lawn Cart, Truck Bed Toolbox, PortaHeat Kerosene Heater, Many Chainsaws, Seeders, Weedeaters, 5 Sections of Scaffold, Tools (Sockets, Wrenches, Clamps, Etc.) Power Tools, Timing Guns, Vices, Large Beam Scales, Toolboxes, Tackle boxes, Hunting Gear, Hunting Stands, Reload Supplies, Ammo,Trap Shoot Supplies, Duck Decoys, Ice Auger, Several Ladders, Wheelbarrows, Shovels, Rakes, & Other Long Handled Tools, Nails, Screws & Other Hardware, Log Chains, Patio Furniture, Lawn Chairs, Outdoor Decor, Bird Baths, Martin Bird Houses, Small Green House, Flower Pots, Garden Hoses, Croquet Sets, Bicycles, Adult 3-Wheeled Bike, Pool Floats, Porch Swing, Adirondack Chairs, Patio Umbrellas, Park Bench, Shelving, Canning Jars, Cookbooks, Enamelware, Primitives, Household Items, Furniture to include a Nice 4 Piece Antique Bedroom Suite, & Much More!!!
GUNS
Browning 22 cal. Automatic Rifle, Winchester 22 cal. Bolt Action, Jimenez 38 cal. Automatic, Fabrique Arms Browning 12 Gauge Automatic, Stevens 12 Gauge Double Barrel, New England Firearms 410 Single Shot, Ithaca 22 cal. Lever Auction, Single Auction 22 ( name?)
10 racks and growing !!!
We will be running 2 Auction Rings
Vehicles & Mowers to sell @ 5:00 Pm
Furniture to Sell @ 7:00 PM
*** Be sure and bring an extra bidder ***
******************************
We are excited to be the areas newest dealer of
" Schrock's Portable Buildings "
These building are made to order, coming in different materials, all colors, shapes, and sizes!
... Delivery and Finance available ...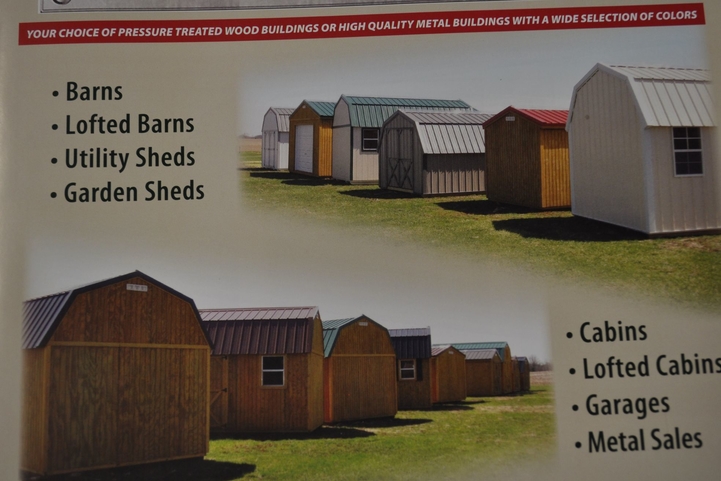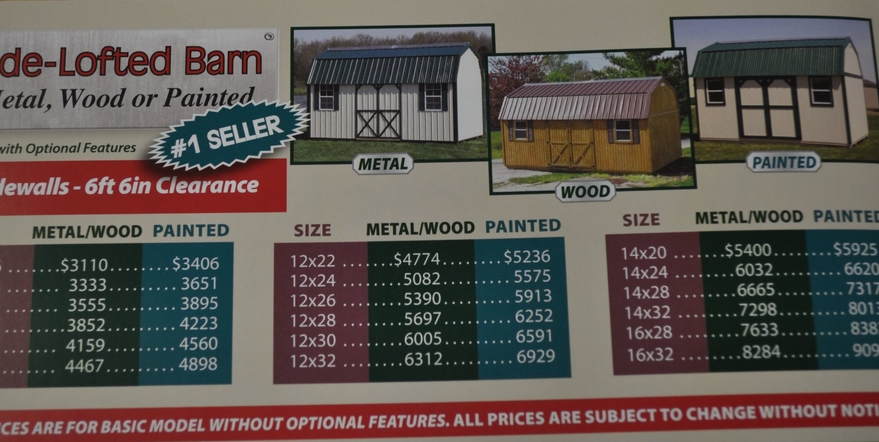 Contact us and place your order today
please sign our guestbook !
email:
or text :
319-795-1872
Bluegrass Auction Service
Ernie Paulson ... Auctioneer
217-256-3370 home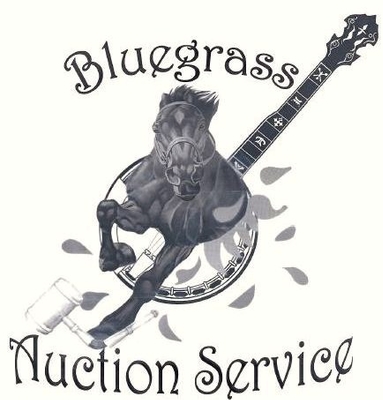 Not responsible for accident, all announcements made sale date supersede listing.
We act only as agent . Guarantees between buyer and seller !
Joy Kirkpatrick, sole proprietor
font: 11px/normal Tahoma
| | |
| --- | --- |
| row 1, cell 1 | row 1, cell 2 |
| row 2, cell 1 | |