Contact us today for consignment information !
Wednesday Night Auctions
319-313-8499 office ... 319-795-1872 Cell ... 217-256-3370 Home
<>*<>*<>*<>*<>*<>*<>*
Next Auction
February 21st 5:30 PM
Go To:
Photo Listing or Viewing
*******
Don & Betty Harrison
Moving Auction
Saturday , March 17th @ 10:00 AM
to be held at
Knox County Community Center
207 North 4th Street
Edina, Mo.
<<< Auction Listing >>>
Furniture :
Large Oak Curio Cabinet, Curved Glass Maple Curio Cabinet, Ornate Walnut Corner Shelves, 3 Piece Matching Maple Dinette Set (includes Table, 6 Chairs, Buffet, and Hutch), Oak Glass Front Display Cabinet, Vintage Couch w/ Keg Corners, Vintage Hide-a-Bed Couch, Nice Maple Display Cabinet, Kitchen Table 6 Chair w/ extra leaves, Serving Cart, Antique Settee, Piano, Antique Parlor Chairs, Walnut Parlor Table, Antique Child's Ice cream Parlor Set, Double Recliner Couch, End Tables, Lamps, Unusual Double Lamp Magazine Table, Book Case, Recliners, Metal File Cabinet, Metal Storage Cabinet, for the Mancave ... Keg Barrel Style Bars w/ 4 matching Barrel Bar Stools, Patio Furniture, Matching White Vanity, Dresser, Desk w/ Chair, Nightstand, Child's Bedroom Set w/ Full Size Bed ( red white and blue theme ) Four Drawer Maple Dresser, Queen Size Bed, King Size Brass Bed, Brass Quilt Rack, Nightstand ...
Collectible Glass and More
Outstanding Autumn Leaf Jewel Tea Collection
to include:
Serving Platters, Several Pitchers, Tea Pots, Coffee Servers, Goblets, Glasses, Mugs, Serving Bowls, Gravy Boats, Salt & Peppers, Cream & Sugars, Lidded Casserole Dish, Cookie Jar, Cups & Saucers, Dinner Plates, Dessert Plates, Frosted Glasses, Clear Glasses, Custard Bowls, Early Tin Platter & Canister ...
Ruby Red Cut Glass (Several Worlds Fair Commemorative Pieces), Ruby Red Pitcher & Glass Set, Ruby Red Old Rye Bottle, Mary Gregory Pink Glass, German Figurines, Statue of Liberty Figurine, Beautiful Antique 3 Piece Mantle Set Hand Painted & Made in England (Clock w/Vases), Antique Wedgewood Cherub Plaques, Vintage Shawnee Pig Cookie Jar, Antique Cracker Jar (Pair Pt. Mfg.) Cruet Set w/ Brass Swivel Base, Antique Holy Water Bottle, Hat Pin Holder w/ Pins, Presidential Jar Collection, Brass Animal Caricatures, Religious Statues, Swedish Music Box Stein, Cobalt Blue , Black Onyx, many more quality figurines and glass pieces ....
Swedish Coo Coo Clock, Antique Mantel Clock, Oak Frame School Clock, 1927 Framed Calendar Print, Antique Mirrors, Copper Fire Place Set, 2 Copper Coal Pails, Old Hand Tools, Vintage Print w/ Oak Frame, Oval Curved Glass Pictures, Blue Boy & Pinky Curved Glass Pictures, Religious Pictures, Large 1985 Knox County Map, Ducks Unlimited Print, John Eberhardt Print, Labrador Print, Randy McGovern Print and more
Taxidermy Mounted Fish, World Event Cane, Antique Duck Decoy, Horse Collar Mirror, Silver Plated Spoon Collection (Historical Events), Vintage Toys, Vintage Games, Kids Boxing Gloves & Pouching Bag, Hand Painted Milk Can, Wooden Fish Carving, Toy Car Collection, Pepsi Car Collection, 100th Anniversary Anheuser Busch Framed Etching, Anheuser Busch Collectibles, Gumball Machine, Shot Glass Collection,
Sports Collectibles
McGwire Print, Mark McGwire Commemorative Baseball Bat HR # 62, Cardinal Final Pitch Print, Signed Lou Holtz Notre Dame Football, Several Signed Collector Baseballs, St Louis Rams Collectibles, Cardinal Pendants, Paper Memorabilia Items, Cardinal Football Painting (George Nathan), Cardinal Clock, MU Glass Collection w/ Signed Ball, and more ...
this is a partial listing , more will be added as we near auction date
Photos Below
Jewel Tea Collection and Cabinets all Sell
Made In England
Ruby Red Cut Glass
Wedgewood Cherubs
Cabinets & Ornate Shelving all Sell
Old Cracker Jar
Shawnee Cookie Jar
Presidential Bottle Collection
Hat Pins / Antique Holy Water Bottle
Pinky & Blue Boy
(curved glass frames)
Beautiful Vintage Frame Prints
Buffet w/ matching Hutch & Table and 6 Chairs
(not pictures)
2 Barrel Keg Bars w/ 4 matching Barrel Keg Bar Stools
Vintage Keg Cornered Couch
Vintage Hide A Bed Couch
Hand Carved Duck Decoy
Swedish Coo Coo Clock / Oak Frame School Clock
Children's Parlor Table w/ 4 Chairs
Copper Fire Place Set
Parlor Furniture
Piano
Swedish Music Box Stein / Cruet Set on Brass Swivel Stand
Large Map of Knox County
Don & Betty Harrison of Edina are relocating to downsize and be closer to family. They will offer their lifelong collections to include an outstanding collection of Autumn Leaf Jewel Tea China. Above is a partial listing and will offer general household items, antiques, collectibles, sports memorabilia, quality glassware, tools, garage items and more ....
This auction will offer years of quality collecting you wont want to miss !!!
Please take note of auction date, time and location
We are excited to be the areas newest dealer of
" Schrock's Portable Buildings "
These building are made to order, coming in different materials, all colors, shapes, and sizes!
... Delivery and Finance available ...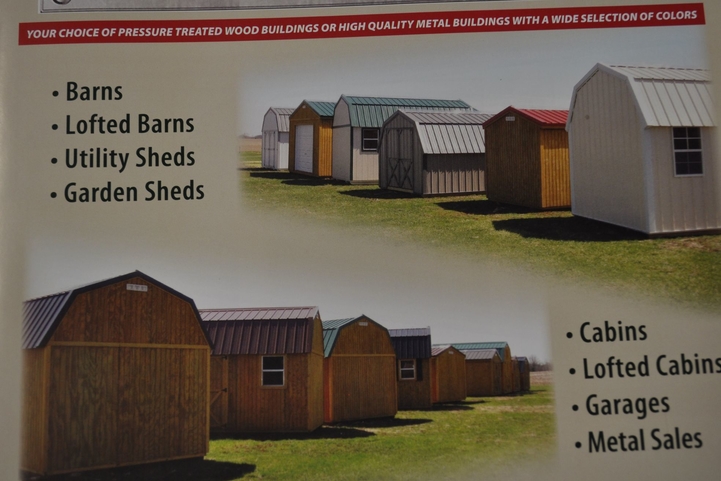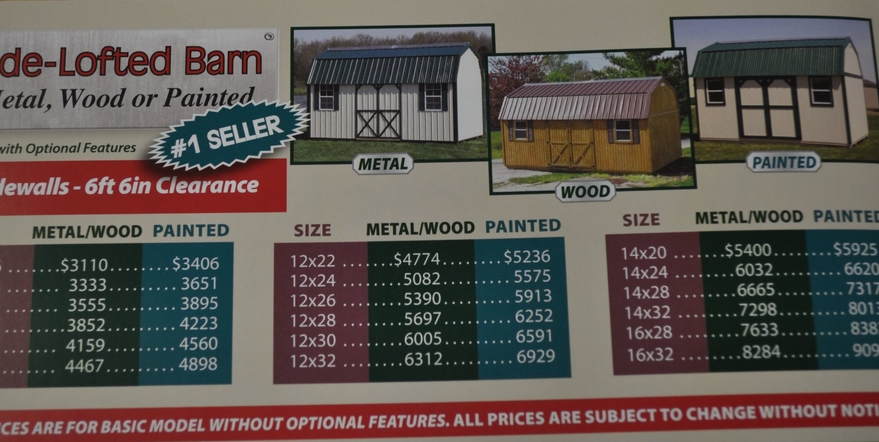 Contact us and place your order today
please sign our guestbook !
email:
or text :
319-795-1872
Bluegrass Auction Service
Ernie Paulson ... Auctioneer
217-256-3370 home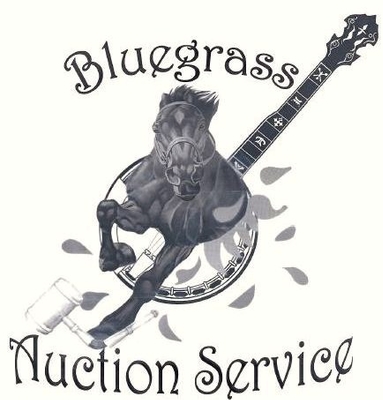 Not responsible for accident, all announcements made sale date supersede listing.
We act only as agent . Guarantees between buyer and seller !
Joy Kirkpatrick, sole proprietor
font: 11px/normal Tahoma
| | |
| --- | --- |
| row 1, cell 1 | row 1, cell 2 |
| row 2, cell 1 | |