Contact us today for consignment information !
Wednesday Night Auctions
319-313-8499 office ... 319-795-1872 Cell ... 217-256-3370 Home
**********************************
Next AUCTION
Wednesday , October 17th 5:30 PM
Listing
Two Chest Freezers (very clean), Refrigerator, Dorm Refrigerator, Dishwasher (portable), Washer & Dryer, Upright Freezer, Metal Patio Furniture, Kitchen Table & Chairs, Queen Size Bed, Full Bed w/ Matching Dresser & Night Stand, 6 Bentwood Parlor Chairs, Antique Desk, Children's Church Pew, Vintage Wicker Rocker, Room Divider, Changing Table, Coffee Tables, Wicker Plant Stands, Several Storage Cabinets w/ Keys, Large Shelving Unit on wheels, Metal Shelving, Walnut Shelves (Handmade), File Cabinet w/ Key, TV Cabinet, Electric Fireplace, Lazyboy Rocker Recliner, Hall Trees, Parlor Tables, Futon Bed, Bicentennial Flag, Rebel Flag, Civil War Whiskey Decanters (sealed), Vintage Christmas, Viking Sewing Machine & case ...
Wood Trunks, Wood Crates, Wood Tote, Cubby Shelf, Wrought Iron Decor, Fox Prints, W.C. Fields Poster, Ruby Red Glass, Vaseline Glass, Isabel Bloom Figures, West German Porcelain Figurines, Weller Vases, McCoy, Fenton, Cobalt Blue Glass, German Steins, Pyrex Nesting Bowls, Fostoria, Cast Iron, Vintage Canisters, Berry Baskets, Longaberger Basket, Vintage Polariod Camera w/ Case, Corp of Engineers Mississippi Maps, Antique Reference Books, Silver Dollars, Sterling, Gold Tooth, Stainless Steel Flatware Set, Cosmetic Compacts, Vintage Jewelry, Jewelry Boxes, Sheafer Pens Sets, Picture Frames ...
Industrial Fans, Igloo Type Large Dog House, Chain Saws, Push Mower (Honda), Garbage Cans, Shop Lights, Planters, Microwave, Pots & Pans, Kitchen Items, Kitchen Aid Mixer (Like New), Sunbeam Mixer, Gun Cases, Bicycles, Ladders, Long Handle Tools, Scuba Gear, Snow Blower, Concrete Fireman Bird Bath & much more ...
***
Multi Party
Antique & Collectible Auction
Saturday, November 10th 9:00 AM
Featuring the Collection of:
Wanda J. and the late Robert Pogemiller
Wapello, Iowa and others ...
LISTING & PHOTOS
BELOW
Parlor Settee w/ Matching Chair, Oak Washstand, Walnut Washstand w/ Marble Top and Retracting Towel Bar, Jenny Lind Style Bench, Tall Ladder Back Oak Rocker, Upholstered Glider w/ Ottoman, Ice Cream Parlor Table w/ 4 Chairs, Lighted Oak Display Cabinet w/ Beveled Glass, 3 Drawer Oak Chest, Walnut Parlor Table, 4 Tier Ornate Shelf, Oak Dropleaf Table, Small Oak cabinet w/ 5 Drawers, 3 Legged Wood Stool, Round 3 Tier What-Not-Shelf, Amana Colony Foot Stools, Child's Wicker Rocker, Child's Bentwood Chair, School Desks, Piano Stools, Wing Back Parlor Chair, French Provincial Style Bedroom Suite includes Canopy Bed, Armoire, 4 Drawer Chest, Night Stand, Dresser w/ Wall Mirror (Pennsylvania House) Mid-Century Modern Hutch(Keller), Antique Gaming Table, Primitive Pie Safe, Primitive Kitchen Cabinets, Small Primitive Table, Circa 1940's High Chair, Primitive Work Table, Mission Oak Table...
Buck Board Wagon, 2 Seat Top Surrey, One Horse Open Sleigh, Antique Halls Safe Co. Double Door Safe inscribed Seither & Cherry (on Casters), 2 Vintage Gambling Machines, Test you Skill Game (parts), Vintage 10 Cents Slot Machine, Electric Red Jacket Water Pump, Leather Dr. Bag, Vintage Tricycle, Barn find Pedal Tractor, Stain Glass Window Transom, Wooden Spindles, 2 Sets of Stilts, Small Metal Stool, Dietz #2 Lantern, Cast Iron Pot, Tall Brown Crock, Washboard, Wooden Crates, Small Crock Butter Churn, Small Wooden Step Ladder, Griswold Cornbread Pan, Master Mfg. Co. Oil Bottle, Cast Iron Boot Door Stop, Vintage Canisters, Butter Molds, Small Wood Keg, Mini Cast Iron Stove w/ Pieces, Dresser Box w/ Ladies Gloves, Dresser Box w/ Men's Collars, Reloading Equipment, Airplane Engine on Metal Stand, Airplane Engine & Propeller Manuals, Some Airplane Parts, Airplane Model, Airplane Glasses, Vintage Thirsty Rabbit Toy w/ Box, Donald Duck Pull Toy, Tootsie Turtle Pull Toy, Toy Appliances, Tonka Toys, Civil War Lead Soldiers, WW1 Lead Soldiers, Roy Rogers Pistol w/ Holster, Structo Toys, Howdy Doody Puppet, Zorro Toy, Vintage Board Games and many more antique toys ...
Several Dazey Butter Churns ( all sizes ), Slag Glass Lamps, Northwood Custard Glass (Large Berry Bowl, 4 small Bowls, Cruet, Footed Sauce Dish), Heisey Custard Glass (Berry Bowl w/ 4 Small Bowls), Royal Bayreuth Bowls, Pitcher, Cups etc. (Mule & Boy Pattern), Royal Bayreuth Serving Bowl w/ Lady Portraits, Ornate Serving Bowl (Lady & Child Portrait ), Royal Bayreuth Tobacco Jar (Green w/ Starks), Large Variety of Bridal Baskets (assorted Colors, many Hand Painted), Vaseline Pitcher w/ 6 Small Glasses, Weller Pottery Basket, Several Biscuit / Cracker Jars (Royal Doulton, Rubina, Wedgewood, Waverest, and more), Beautiful Pickle Casters including Cranberry, Blue & Green Thumb Print Style, Hobnail, Blue Opaque, Etched Glass, Cut Glass and Hand Painted, Limoge Handsigned & Painted Punch Bowl w/ Base (1911), Red Ruby Goblets, Juice Glasses, Plates and more, Nippon Hand Painted Chocolate Set, Mary Gregory Art Glass to include Large Cobalt Blue Fluted Vase, 2 Tall Green Vases and more, Toby Pitcher, Royal Doulton Pitcher, Victorian Silver Dish w/ Knife, Child's Dishes, Rose Dale Pitcher, Cranberry Thumb Print Pitcher w/ 12 Matching Glasses, Green Victorian Enameled Tankard, Fenton Compote w/ Matching Plate (Bi-Centennial), Goebel Bi-Centennial Plate, Fenton Hand Painted Pitcher, Kanawha Glass Co. Red & Yellow Figural Pitcher, Red & Yellow Fluted Vases, Portrait Dresser Tray, Lladro Figurine, Green Opalescent Footed Bowl w/ more Quality Glass ...
Outstanding Glass Collection, Wide Variety of Vintage Toys, Antique Horse Drawn Equipment, Primitives of all sizes !!!
These auctions are getting hard to find, mark your calendars and make plans to attend !!!
Go To:
Photo Listing Page
for viewing
..... Buildings Now On Location .....
Inventory Reduction Sale
Building on sale month of October for winter reduction !
Come take a LOOK ...
We are excited to be the areas newest dealer of
" Schrock's Portable Buildings "
These building are made to order, coming in different materials, all colors, shapes, and sizes!
... Delivery and Finance available ...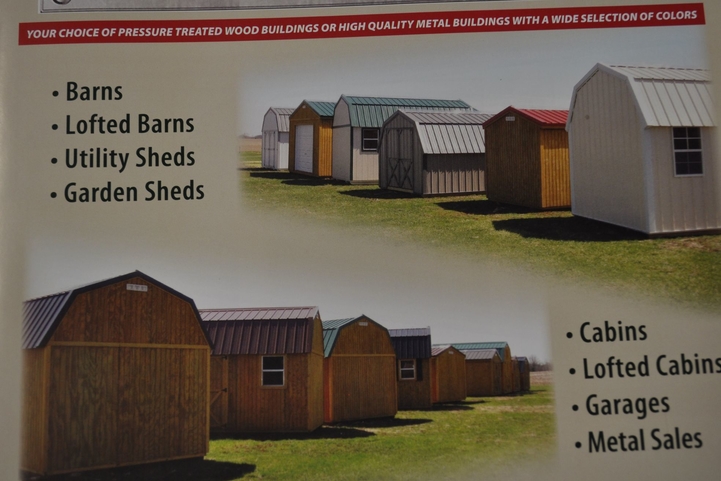 Contact us and place your order today
please sign our guestbook !
email:
or text :
319-795-1872
Bluegrass Auction Service
Ernie Paulson ... Auctioneer
217-256-3370 home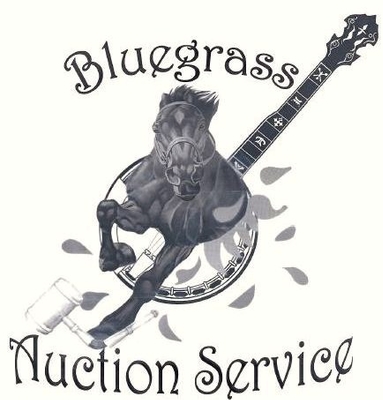 Not responsible for accident, all announcements made sale date supersede listing.
We act only as agent . Guarantees between buyer and seller !
Joy Kirkpatrick, sole proprietor
font: 11px/normal Tahoma
| | |
| --- | --- |
| row 1, cell 1 | row 1, cell 2 |
| row 2, cell 1 | |