Contact us today for consignment information !
319-313-8499 office ... 319-795-1872 Cell ... 217-256-3370 Home
*****
NEW YEARS DAY
Antique & Unique Auction
Starting @ 12:00 PM
LISTING BELOW
Furniture
Cherry Hutch, Pine Hutch, Walnut Washstand w/ Marble Top, Gentlemen's Dresser, Antique Oak Ice Chest, Oak Chest / Bench, Several Antique Dressers, Primitive Kitchen Cabinet, 12 ' Primitive Bench, Primitive Shelf, Large Primitive Cabinet, Waterfall Vanity w/ Mirror & Matching Chest of Drawers, Small Dropleaf Enamel Top Table, Child's Size Kitchen Cabinet, Parker Pens Display Cabinet, Small Antique Secretary, Antique Oak Medicine Cabinet, Several Tables and more ...
Glassware
Limoge Lemonade Set (signed by artist), Assorted Colored Coin Glass, Belleek Hand Painted Loving Cup, Green Glass Humidor, Custard Glass Berry Bowl w/ 4 Serving Dishes, 14 Piece Heisy Custard Glass Set, Assorted Jewel Tea, Royal Bayreuth Tapestry Pitcher, Vase, Basket and more, Ruby Red Picture w/ 8 Goblets, Cake Plate and 12 Dinner Plates, Vaseline Glass, Feista Ware, Roseville, Fenton, Spode, Lenox, Hummel Figurines, Antique Hand Painted Oil Lamp, Large Stain Glass Style Table Lamp w/ Mosaic Base, Large Stain Glass Style Lighted Vase, Matching Stain Glass Style Lamps, Antique Parlor Floor Lamp and more ...
Primitives
Antique High Wheel Wagon (made in Burlington Iowa) , One Horse Open Sleigh, Antique High Wheel Wagon, 70 lb Hay Budden Anvil, 20 lb Fisher Anvil, Newhouse Wolf Trap # 14, Early 50's Chevy Car Door w/ Advertising, Late 40's Chevy Truck Door, Assorted Iron Tractor Seats, Carpenter's Tool Box, Several Wood Totes & Boxes, Winchester Tools, Keen Cutter Tools, Antique Wall Phone, Circa 1940's Rocking Horses, 2 John Deere Pedal Tractors, Several Vintage Doors, Vintage Window Transoms, Variety of Wooden Architectural Pieces, 4 Hole Chicken Coop, Primitive Feeder Trough, 6' Windmill Blade (ruff), 15 Gallon Blue Ribbon Crock, 12 Gallon Blue Ribbon Crock, 12 Gallon Western Crock, Crock Butter Churn, Galvanized Tubs, Buckets etc., Large Stack of Vintage License Plates, Iron Register Covers, Wooden Wagon Seat, Lightning Rods w/ Glass Balls, Railroad Tools & More, Many Old Wrenches of all Brands, Tonka Truck, Structo Toy Truck, 2 1/2' Round Saw Blade, Buck Saws, Cream Cans, Milk Boxes, Enamel Ware, Ice Tongs, Red Jacket Well Pump, Vintage Metal Signs, Popel Giller Bottle, Wooden Pulleys, Single Trees, Harness Hames, Egg Crates, Wire Egg Baskets, Vintage Trunks, Antique Typewriter, Copper Boiler, Large Iron Boot Scraper, Etched Door Glass in Oak Frame, 6'6" Wooden Storage Shelf w/ Various size Drawers, and more ...
Misc Items
Vintage Thomas Edison Cylinder Phonograph w/ Wax Cylinders (works), Walk /Do Not Walk Traffic Light, J & P Coats Metal Spool Display, Squirt Lighted Clock, Vintage Coin Operated Weight Machine, Early 1900's Stamp Collecting Books, Assorted Vintage Post Cards, Large Maytag Advertising, Neon Camel Sign, Neon Open Sign, Neon Bud Light Sign, 2 Door Metal Locker, 2 Candleabras, 2 Hand Stitched Quilts, 2 Crazy Quilts, and more ...
we will be adding to listing as we near Auction Date
Check Back Often
*****
Buildings on Site
Come take a LOOK ...
We are excited to be the areas newest dealer of
" Schrock's Portable Buildings "
These building are made to order, coming in different materials, all colors, shapes, and sizes!
... Delivery and Finance available ...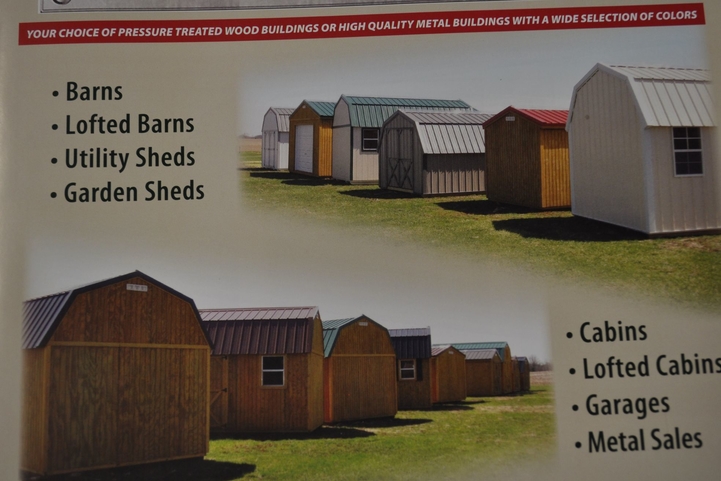 Contact us and place your order today
please sign our guestbook !
email:
or text :
319-795-1872
Bluegrass Auction Service
Ernie Paulson ... Auctioneer
217-256-3370 home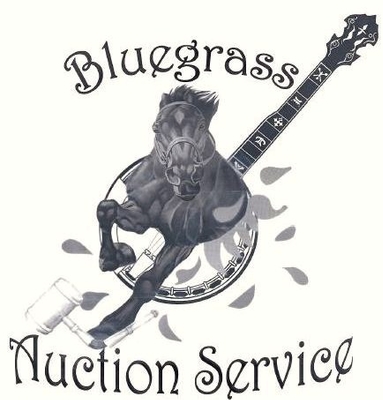 Not responsible for theft or accident, all announcements made sale date supersede listing.
We act only as agent . Guarantees between buyer and seller !
Joy Kirkpatrick, sole proprietor
font: 11px/normal Tahoma
| | |
| --- | --- |
| row 1, cell 1 | row 1, cell 2 |
| row 2, cell 1 | |